Decals and Graphics for Glass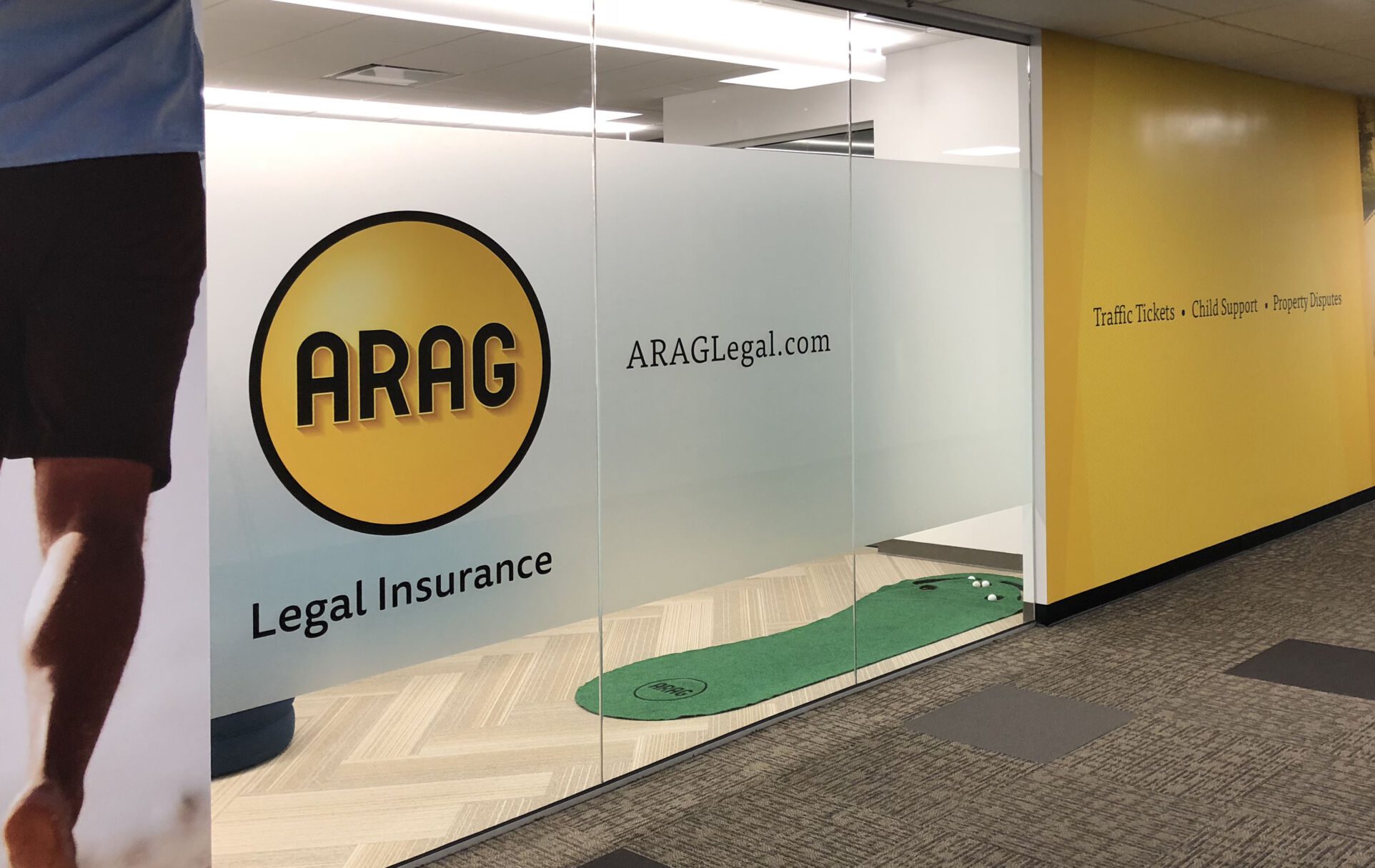 Reinforce your company culture and increase productivity with custom-designed window film, window decals, and distraction markers. Well-designed graphics can signal a company that is proud of their business and their staff, which in turn increases overall staff happiness and satisfaction—and fuels recruitment! Increase productivity by limiting distractions and create a safer working environment with window graphics.
Window graphics don't have to be just for businesses. You can bring some color and a spark of style to any space! They can be customized to fit any area, reading nook, or large wall.
Beeline and Blue can help you design, print, and install your vinyl graphics for permanent or temporary use indoors or outdoors. What makes us stand out from everyone else? Quality.
Our finishing cutter cuts custom shapes from any material and ensures precise seams on wall coverings.
Our equipment- and media-specific color profiles mean brand and decor colors match regardless of the printing technique.
Beeline's installers are experienced professionals.
So what are you waiting for? Bring some color and life into your interiors and exteriors. Request a quote or contact us today!