About us
We've been in the large format printing industry for over 60 years.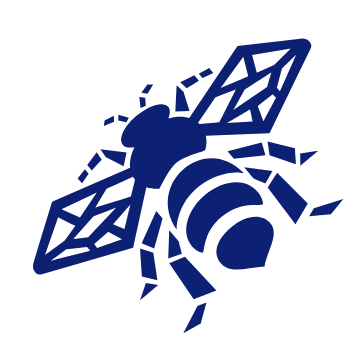 Beeline and Blue is the largest graphics provider in Iowa and one of the largest in the Midwest. We provide the blueprints for the architecture, engineering, and construction industries, but we also digitize and print fine art, build point-of-sale displays, wrap delivery vehicles, cover the sides of buildings, provide backlit retail signage, and much more.
Our clientele includes notable national corporations such as Corteva AgriScience, MidAmerican Energy, DotDash Meredith Corporation, and several noted museums in many states.
We are committed to you, our current and future clients, and look forward to providing the best services and products possible. Learn more about our services.
For years, we have proven ourselves to be stalwart resources to our customers, even through times of extensive change. Our customers know that when we commit to a project, we accomplish it. Even if it means inventing the solution. Beeline and Blue is respected throughout the country and internationally for our talented staff, creative solutions, and ability to execute near miracles without missing a deadline or compromising on quality.
We serve a number of industries including…
Healthcare – wall-graphics, vehicle wraps, signage and display solutions
Education – branded graphics for interior and exterior applications
Museums – exhibition graphics, wall and floor vinyl, signage and interactive displays
Fine Art –  scanning and printing for reproductions, editions, and archiving
OUR HISTORY 1958: Des Moines Blue Print founded

Drawing of Clyde Ainsworth from 1961
In 1958, Clyde and Beth Ainsworth took over a small business called Des Moines Blueprint. They grew their business from a two-room blueprint operation into a profitable business. They eventually brought in their son, Leonard Ainsworth, who took over the business in 1983. In 2010, the role passed to Leonard's son Trent who now oversees daily operations at Beeline and Blue.

Clyde & Len interact with a client at the 1975 open house.

Len sits at what passed for a computer circa 1990 in the Opti-Copy camera room.
1994: Beeline Color Center founded

Steven Strooh, 1994
Beeline Color Center was founded by Leonard and Steven Strooh. Steven used his knowledge of computer technology and commercial color photography to create the new side of the business, betting that color technology was the future. Learning together, Leonard and Steven cultivated Des Moines Blueprint and Beeline Color into industry leaders, eventually merging the two businesses into one entity, Beeline and Blue. Beeline and Blue defines range. From our beginning as a small blueprinting company, we have read the trends and diversified into an impressive array of services in Wide and Narrow Format Printing, Digital Color, Fulfillment, and printers for the Construction industry.