Adhesive Floor Graphics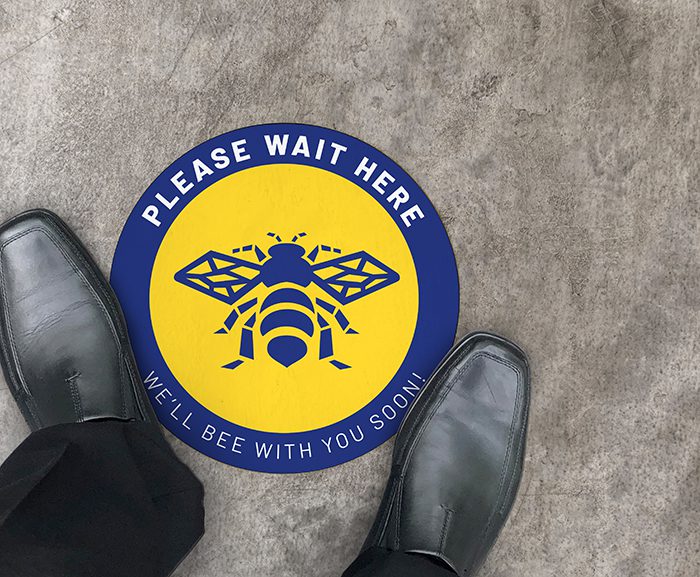 Whether it's in a school, office, or retail facility, vinyl floor graphics are an affordable and effective messaging tool. These large, adhesive-backed stickers are durable, easy to install, and can be removed with no damage to the surface underneath.
Floor graphics are a great solution for:
Wayfinding
Use floor decals to help guide people to the right aisle, door, or department in your retail store or office.
Advertising
These durable, easy to clean, decals can be an inexpensive, effective way to advertise your business.
Brand Building
Vinyl floor graphics are an excellent way to draw customers' attention to your products and services.
Take your graphics to the ground level
Adhesive floor graphics can be applied to a variety of surfaces. They are ideal for smooth, non-porous surfaces, like Vinyl Composition Tile (VCT) and ceramic tile. However, rough-texture vinyl is available. Applied to concrete or stone in either interior or exterior applications, these horizontal graphics can take your marketing campaign to the sidewalk, the patio, or even the parking lot!