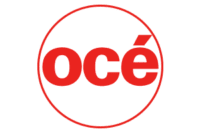 Océ Color Printers
Océ ColorWave 3800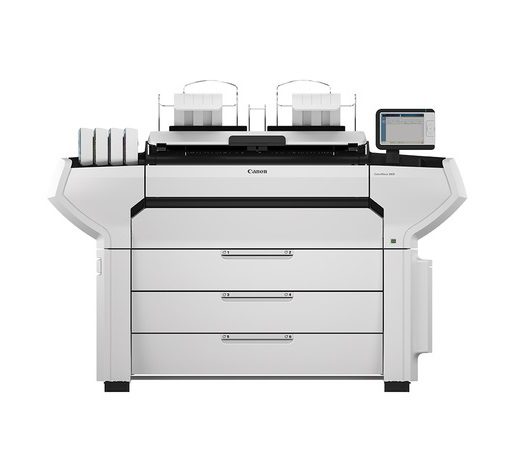 Push the boundaries of your large format printing with the ColorWave 3600/3800 series large format printing system, a monochrome and color printer, scanner, and copier in one convenient single footprint. Gain a competitive edge with distinctive high-quality wide format drawings and presentations without the need for expensive coated paper. Save greatly on space, supplies, and maintenance by using one system for both color and monochrome work. With its intuitive design, the ColorWave 3600/3800 color printer is one of the easiest to use walk-up printers in the market today. Produce up to 225 D – sized monochrome and color prints per hour – to meet a rush deadline without breaking a sweat. This large format printing system can hold up to four media rolls and prints come out dry, cut-to-size, and ready to use.
The Canon patented CrystalPoint technology ensures robust, waterfast prints with sharp lines, high readability of fine details, and smooth, even area fills.
Key Highlights of ColorWave 3000 Series Printers
Manage complex jobs and avoid misprints with the intuitive Clear Connect software suite & user interface and support of multiple driver software applications.
Enjoy convenient, fast and reliable multitasking with the secure POWERsync controller (running on Windows 10 IoT Enterprise OS).
Optional online folder, offering different folded packages that can be prepared and printed right from your desktop.
Instantly dry prints on flexible media choices including bond, film, waterfast Tyvek, polypropylene and recycled paper.
Intuitively print, copy and scan on one system using the seamlessly integrated Scanner Express for effortless and time saving operation.
Patented CrystalPoint Technology
The best of solid toner paired with inkjet printing technology uses accurate dot positioning to create crisp, vibrant graphics that dry instantly on plain and recycled media. The wide format plotter delivers instantly dry prints, so there is zero drying time and your prints can be handled, stacked or folded immediately.
Like other members of the Canon large format family, this color printer works just like a tablet thanks to the ClearConnect user interface. The ClearConnect software suite also gives you more flexible and effortless ways to submit and manage files. Print from your desktop via Publisher Select or Direct Print software to manage complex document sets. You can even print from the cloud using your smartphone or tablet.
Sustainability
The ColorWave 3600/3800 series printers / plotters utilize unique TonerPearls toner making a totally clean printing / plotting system: no fine dust, no odor and minimal waste disposal.
The ColorWave 3600/3800 large format printer / copier / scanner converts solid toner "pearls" into a gel which is jetted and crystallized onto any type of paper or other media. By utilizing solid toner without fusing chemicals, the printer delivers virtually emission-free printing with no ozone, odor, or fine powder emissions.